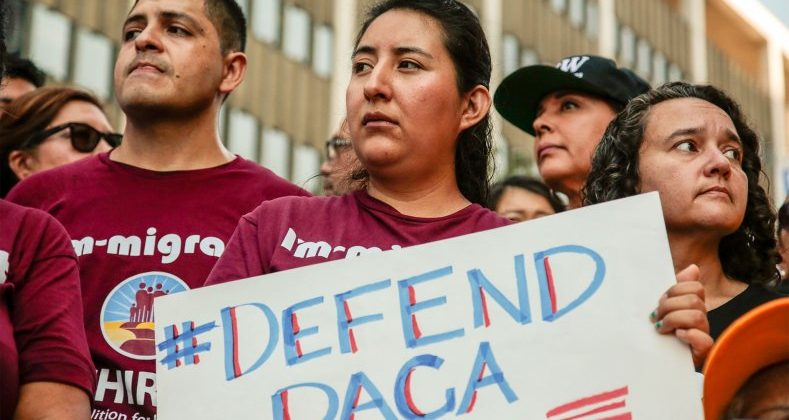 Since the Trump Administration first announced its plan to phase out the Deferred Action for Childhood Arrivals (DACA) program, this has become a major topic of conversation in the U.S., and has resulted in a flurry of questions, misconceptions, and concerns. To give a little background, the DACA program was originally formed in 2012 through executive action by former President Barack Obama. The program allowed for certain individuals who came to the U.S. illegally as minors to be protected from immediate deportation, and also for them to be eligible to obtain a work permit. Applicants to the DACA program requested "consideration of deferred action" to avoid deportation from the U.S. for a period of two years. This deferred action was granted to those, now referred to as "Dreamers," who applied through the U.S. Citizenship and Immigration Service (USCIS) and met certain criteria. However, it is important to understand that DACA did not, and currently does not, provide legal status or a path to citizenship.
Individuals were able to request DACA status if they were under the age of 31 on June 15, 2012, came to the U.S. before turning 16, and continuously lived in the country since June 15, 2007. Requirements for the DACA program also included that individuals had a high school diploma, a GED certification, had been honorably discharged from the military, or were still in school. While the DACA status was granted for a period of only 2 years, it was also subject to renewal.
Recipients of the DACA program could not have a criminal record.
It is important to understand that while currently no new requests for DACA are being granted, renewal applications are still being considered. However, time will be running out for President Trump and Lawmakers to come up with an agreement as to the continuation, revision, or abolishment of this program. As of Monday February, 26, 2018, the Supreme Court denied the Trump administration's request to expedite a decision on DACA. Although Congress still hasn't been able to pass a vote, they have six months to continue to review the existence of the DACA program as a whole, and come up with their own version of the policy.
At FES Immigration Law, we are knowledgeable of the most current laws and are interested in you and your well-being. We listen with empathy and understanding and with our considerable experience, we will guide you through your best options and all the proper processes. Call us today at (813) 530-5992.