Diversity Immigrant Visa Program
What is the Diversity Immigrant Visa Program All About and When is the Next Application Period?
03.12.2018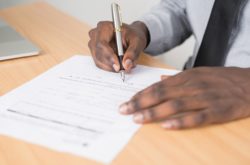 The Diversity Immigrant Visa is a United States government lottery program for receiving a United States Permanent Resident Card. Also known as the Green Card Lottery, the program is administered each year by the Department of State and requires all applications to be submitted by a specified date, and to a designated internet site. Winners are ch ...