About FES Immigration Law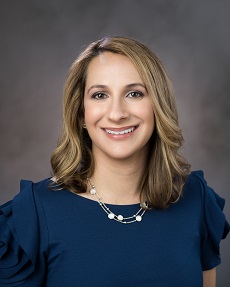 Farrah Elchahal Salman, Esq. is the owner of FES Immigration Law. She is admitted to practice law in the State of Florida and in the State of Illinois. Farrah is a member of the American Immigration Lawyers Association, Hillsborough County Bar Association, and the Network of Arab-American Lawyers of ADC. She speaks English, Spanish, and Arabic.
Prior to establishing her own law practice, Farrah worked for a law firm in Chicago, Illinois that exclusively practiced Immigration and Nationality Law. As an Associate Attorney for this firm, she gained valuable knowledge and experience on a variety of immigration issues. Farrah regularly met with clients to evaluate and prepare cases including those involving Family Petitions and Adjustment of Status, Provisional Unlawful Presence Waivers, Waivers of Grounds of Inadmissibility, Cancellation of Removal, Prosecutorial Discretion, Parole in Place, Naturalization, Consideration of Deferred Action for Childhood Arrivals ("DACA"), and U visas. Additionally, Farrah represented clients at interviews before U.S. Citizenship and Immigration Services as well as at Master and Individual Hearings before the Executive Office for Immigration Review.
Prior to her experience as an Associate Attorney, Farrah completed a Legal Corps Fellowship with the Immigrants and Worker's Rights Practice Group at LAF (formerly the Legal Assistance Foundation of Metropolitan Chicago), located in Chicago, Illinois. As a Legal Corps Fellow, Farrah led the development of LAF's Pro Bono Naturalization Project, which trained private attorneys to represent LAF clients on naturalization cases. She also regularly assisted in the evaluation, preparation, and filing of applications for naturalization.
Farrah graduated from the University of Miami School of Law. As a HOPE Public Interest Resource Center Fellow and a Legal Intern in the Human Rights Clinic at Miami Law, Farrah had the opportunity to work on the landmark case, Jessica Lenahan (Gonzales) v. United States, the first human rights case brought by a domestic violence victim against the United States. She also worked with law professors and students in the Immigration Clinic and other domestic and international organizations, including the Center for Constitutional Rights, to commence a campaign to halt deportations of Haitian nationals to post-earthquake Haiti. Farrah was awarded the Dean's Certificate of Achievement for her work for the Human Rights Clinic.
Both during and following law school, Farrah has consistently worked with legal aid organizations. Even now, she regularly volunteers with the Immigration Department of Gulfcoast Legal Services, a non-profit legal aid organization that serves low-income clients in the greater Tampa Bay area. As a Pro Bono Attorney, Farrah assists clients throughout the naturalization process.
As the daughter of Lebanese immigrants, Farrah understands the unique challenges that immigrants and their families face. She also recognizes the great opportunities that are available to immigrants seeking to visit, study, work, or permanently reside in the U.S. Farrah believes in serving her clients with compassion, respect, and honesty and is dedicated to achieving their immigration goals.
Practice Area
› Immigration Law
Bar Admissions
› State of Florida
› State of Illinois
Professional Associations
› American Immigration
Lawyers Association
› Hillsborough County
Bar Association
› Network of Arab
American Lawyers
of ADC
Education
› J.D., University of Miami
School of Law
› B. A., Emory University
Languages
› English
› Spanish
› Arabic