Becoming a US Citizen Part 1: Determining a Permanent Resident's Qualifications for U.S. Citizenship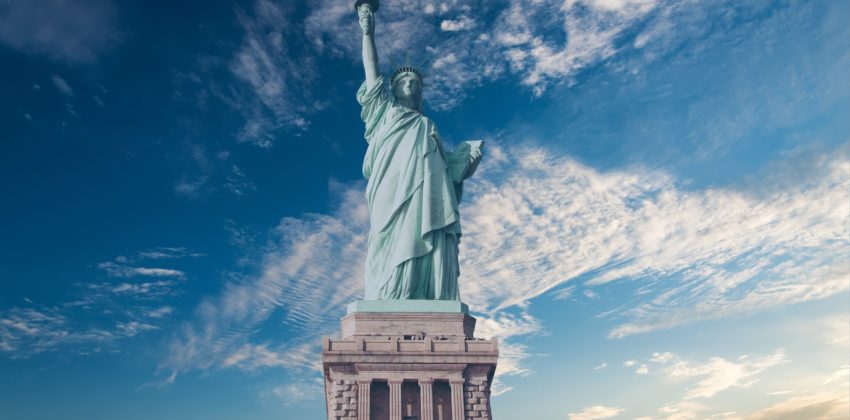 Naturalization is a voluntary action in which one declares their allegiance to the United States, and is able to exercise their rights, responsibilities, and protections as an American citizen. Becoming a U.S. citizen through naturalization opens up new opportunities for lawful permanent residents (green card holders), and includes the privilege of acquiring a U.S. passport, gaining the right to vote in public elections, and protection from deportation.
The path from green card holder to American citizenship requires several steps and is initiated by filing the U.S. citizenship application USCIS form N-400, but first, one must establish eligibility. To become a U.S. citizen one must be at least 18 years old at the time of filing and must have continually resided in the U.S. for at least five years after the date of becoming a green card holder. Or, if filing as the spouse of a U.S. citizen and still living together in marital union, one must have lived in the U.S. for at least three years.
With regard to residency requirements, a green card holder is permitted to leave the U.S. during the years required for eligibility, however, if absent for more than 6 months on any one trip, this will result in disqualification. Additionally, the applicant cannot be absent from the United States for more than half the residency period required. The U.S. citizenship application does provide a worksheet for calculating the days absent from the United States and this must be documented completely and correctly. In addition, applicants must prove that they have lived for at least three months in the same state or district where they will apply for U.S. citizenship. The processing center and jurisdiction area for the application is determined by where the applicant currently lives. It is important to know that the processing times for the application will vary by location.
Finally, the demonstration of good moral character for the five years immediately preceding an application for citizenship, or for three years for a spouse of a U.S. citizen still living together in marital union with that spouse, is an essential requirement of the N-400 application. Good moral character is defined quite broadly under U.S. immigration laws. An applicant can be rejected for causes that include criminal convictions, failure to pay taxes or support children, and many other offenses. This requirement is to be taken very seriously.
When filing, it is important to be aware of the expiration of the applicant's current green card as there are regulations requiring that the filing date be at least six months or more before the expiration date. The green card must be kept current at all times, even during the application process. All of the information and dates on previous green card applications will be scrutinized during the application process. It is essential that every applicant takes great care to ensure that what has been provided on the N-400 is accurate and consistent. If not, an applicant could be considered to be committing fraud.
Once all of these conditions have been understood, reviewed, and met by the individual, the USCS form N-400 will need to be completed to get the process officially started. A copy of the green card must be attached and the fees of $640 for filing the application, plus an $85 background check (biometrics fee) will be required at that time.
Remember that eligibility might vary depending on personal circumstances. If you have questions about U.S. citizenship or any of these requirements, for yourself or a loved one, an immigration attorney is an excellent resource. FES Immigration Law will be most happy to assist with determining the best timing and course of action for your citizenship application and we look at each individual's unique situation.
FES Immigration Law can help analyze out of the country trips and continuity of residency to determine the best time to apply for citizenship. Or, if a minor crime was committed or there has been an expunged criminal conviction we can discuss options with regard to that as well, as they will need to be disclosed on the application. Call FES Immigration Law today at (813) 530-5992. We will provide our expertise and step-by-step guidance through the USCIS immigration applications on the pathway to U.S. citizenship.